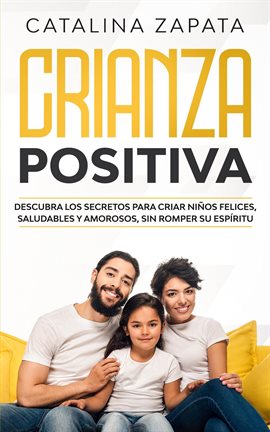 Subscribe to Staff Reads and other book newsletters.
Looking for personalized reading suggestions?  Fill out this form and a staff member will select 3 titles just for you!
Watch "We'll Tell You What We're Reading" every month on our Youtube Channel!
Laura
Happily Ever Afters by Elise Bryant: An aspiring romance writer, Tessa, suffers from writer's block when she enrolls in a writing program at a specialty high school. Her best friend convinces her to live out a real life romantic comedy in order to get her inspiration back. This character driven teen novel turns romance tropes on its head and is a great love letter to the genre while also being critical. I really enjoyed this.
Don't Ask Me Where I'm From by Jennifer DeLeon: This locally set novel is about Liliana who lives in Boston, but must attend high school in the fictional suburb of Westburg as part of the METCO program.

This book tackles a lot of issues, including suddenly being one of the few people of color in school, undocummented immigration, realizing your parents don't know everything, and general coming of age. Liliana is a great character and seems like a real teenager (something not always pulled off by adult writers of teen fiction).

If you have a chance, please check out Jennifer DeLeon's conversation with the WPL Real Talk Teen Leaders on our Youtube Channel!
Sometimes You Have to Lie:

The Life and Times of Louise Fitzhugh

,

Renegade Author of Harriet the Spy

by Leslie Brody

: Interesting biography of the author of Harriet the Spy. I loved Harriet the Spy (and had a very brief stint of carrying a notebook around recess in fourth grade) but never thought much about the woman behind Harriet. This brings a lot more context to that book and the others set in the same universe. 
There Once Was a Show from Nantucket: A Complete Guide to the TV Sitcom Wings by Bob Lesczak: Wings is a better show than Cheers (set in the same universe). Yeah, I'm from Boston and yeah, I just said that something is better than Cheers. I dare you to watch this scene and not laugh. I had a lot of fun revisiting the show with this oversized book.
Bridgerton series by Julia Quinn: Continuing my journey with the original eight books:

When He Was Wicked: This was a re-read for me but I really appreciated it this time around. It focuses on Bridgerton sibling, Francesca, who was all but forgotten in the show (thus far) and barely registers in previous novels. She's a great character. This is also the steamiest book of the series.
It's In His Kiss: Hyacinth, the youngest sibling stars in the second to last novel, who strikes up a friendship and later romance with Gareth St. Clair when she translates the diary of his deceased Italian grandmother. Lady Danbury, who is Gareth's other grandmother, has a large role in this and she's always fun. I will warn you that, because of the title, "The Shoop Shoop Song" was in my head on a loop. Luckily, I'm a fan but it did get to be a bit much. 

The Daughters of Erietown by Connie Schultz: If you put Judy Blume's In the Unlikely Event, Peyton Place, and Winesburg, Ohio in a blender and throw in a dash of Olive Kitteridge, you'll get The Daughters of Erietown. 
The Cooking Gene by Michael W. Twitty:

Twitty is a food historian who runs the food blog, Afroculininaria that talks about the history of African-American food including some of its roots in slavery. As he became more interested in what we think of as traditional Southern food, Twitty started what he called the "Southern Discomfort Tour" which included, among other things, preparing food in the authentic way that an enslaved person would have prepared it as part of plantation tours. He also embarks on genealogical research, including doing a DNA analysis on Ancestry and 23 and me. The research is often difficult as a lot of resources are very Western European Centric, really exposing issues with genealogy, in general. Twitty, who is Jewish, discusses his journey with Judaism as well, including comparing the history of the importance of food to either culture as well as how he's been perceived by some of his students (and families) in the Hebrew and Religious school classes he's taught at various synagogues.

I recommend this book for anyone who wants to learn more about the history of the food they're eating, a deeper look into Slavery and Racism in the United States, as well as the importance of identity. Michael W. Twitty is also a good social media follow. You can follow him @koshersoul
The Falcon and the Winter Soldier: I really enjoyed this Marvel show! It does right by its two main characters, Sam Wilson and Bucky Barnes, who were not as well developed in the films. It does have its bumps (the handling of Sharon Carter) but they're minor. I look forward to seeing more of this story, hopefully on the big screen.
Superstore: I adored this show which, sadly, came to an end last month. A comedic (and sometimes heartbreaking) look at life in retail. I recommend checking this out, if you haven't done so, yet.
All American: I've been watching the show since it debuted about Spencer James, who lives in South Crenshaw (Los Angeles) and chooses to play football at a high school in Beverly Hills, under the direction of a South Crenshaw graduate, and old friend of his parents. This was a great character study of a teenager caught between two worlds and the surrounding cast does a great job as well. I'm still enjoying it but it seems to have delved into being more of a soap opera than it was, originally. (So many love triangles!) I do have to accept the fact, however, that I'm probably slightly older than the target audience, however! 
Say I Do: Do you know what I dislike more than plain reality shows? Reality shows about weddings. Please keep them away from me! And yet, I can't help but adore this very sweet show about couples planning their weddings with the help of professional experts, Jeremiah Brent, Thai Nguyen, and Gabriele Bertaccini. The couples all seem to have very healthy and loving relationships and the hosts are there to help with the wedding but not try to fix their lives. As these types of shows go, this one is pretty refreshing. 
Debora
The Pull of the Stars by Emma Donoghue: Loved this novel about three women in Ireland, set during the 1918 pandemic. Like the author's book, Room, the story takes place mostly in one room of a hospital – the tiny flu ward for maternity patients. Nurse Julia works hard to make her patients comfortable in an era when there was little to offer but hot lemonade. Dr. Kathleen Lynn is the covering physician whose back story both intrigues and shocks Julia and volunteer Bridie Sweeney opens Julia's eyes to the dark underbelly of institutionalized care for children. While limited to the regimented hospital ward, Julia's eyes and heart are opened in multiple ways that show readers the resilience of women living in very dark times. 
The Lost Family: How DNA Testing is Upending Who We Are by Libby Copeland: This was a fascinating 

read

. The author uses the story of one so-called DNA seeker to shine a light on the exploding consumer DNA industry. Companies like Ancestry and 23andMe encourage individuals to share their spit to discover their ancestry and, in the case of 23andMe, their genetic disease markers. Copeland follows the winding story of Alice Collins, a proud Irish American, who ultimately learns that her heritage is anything but Irish. Watch our April program, DNA Secrets, with this author on our Youtube Channel!
The Exiles by Christina Baker Kline: I simply could not put this book down. Baker Kline tells the story of two women sentenced to transport to Australia for their crimes and one real life Aboriginal girl. Evangeline is a governess, impregnated by her employer's son who is convicted of stealing a ring that he gave her; Hazel, also sentenced for theft, meets Evangeline on the ship to Australia; and Mathinna is an Aboriginal girl taken in – and later discarded – by the Governor of Van Dieman's Land (present day Tasmania). Through their stories we learn the horrific history of both the women sent to the Australian penal colony and the Aboriginal people exiled from their own land. Beautifully written. 
Liz
The Lost Village by Camilla Sten: This horror novel about a documentary crew that sets out to unravel the mystery of an abandoned Swedish village is an absolute page turner. Great for fans of Limetown, Silent Hill or urban exploration.

Walking the Cape and Islands by David Weintraub

: This book of 72 different walks/hikes of Cape Cod, Nantucket and Martha's Vineyard is great for folks who want to get out and explore the beauty of the Cape beyond its beaches. With hikes for beginners all the way to experts, this book is full of absolute gems. My personal recommendation is the Atlantic White Cedar Swamp trail in Wellfleet and the Beech Forest trail in Provincetown.

 
Lisa
I have recently been 

reading

 the entire

Bridgerton collection

, including the prequel series. I have really enjoyed them and can't wait to see the television show. I have had multiple laugh out loud moments 

reading

 these books. The series features strong relationships between family members, romance and appealing supporting characters.

 
Dana
Ready Player Two by Ernest Cline: I was eagerly awaiting this book, the sequel to Ready Player One. Almost immediately after starting though, I was disappointed. Maybe the first book was too tough an act to follow, maybe there was too much pressure for the sequel, but it felt forced to me. I felt like I was getting constantly hit over the head with name drops and throwbacks to the 1980s, like Cline was trying to see how much nostalgia he could cram into one story just for the sake of it. However, I stuck with it and by the end I was quite enjoying it, so I'm not really sure how to put into words how I feel about this book. Confused and lukewarm, I suppose?
This is Not the Jess Show by Anna Carey:

This is a YA thriller that came out last summer, and it totally hooked me. Jess Flynn is a pretty typical teenager in the 90s… but then weird things start happening. Half of her hometown suddenly gets struck down by the flu, she starts hearing strange faraway chanting, her pet dog suddenly looks just a bit different, and a mysterious device with an Apple logo falls out of her friend's backpack. Both family and friends are quick to dismiss her concerns. Is she losing her mind, or is she being gaslit as something bigger is going on? 

I thought the plot was a little predictable, and bits of it felt like the Divergent series, but it was still an incredibly entertaining 

read

 and I really liked it. 
The Wife Upstairs by Rachel Hawkins: I'd heard good things about this modern take on Jane Eyre, and I wasn't disappointed. Jane works as a dog walker in a posh neighborhood. A chance encounter with Eddie, a handsome neighborhood widower, leads to a whirlwind romance, but both Jane and Eddie have secrets that threaten to ruin everything. Admitting that I am a bad former English major, I have never 

read

 Jane Eyre, so I can't attest to how the plots line up. I did see some shades of Rebecca, and I was pulled in and hooked by the mysteries and twists, so at least it's safe to say I enjoyed it!
Jesus and John Wayne: How White Evangelicals Corrupted a Faith and Fractured a Nation, by Kristen Kobes DuMez: As a former evangelical who is white, I've been especially fascinated by this book. I'm only about halfway done so I can't give a full review, but learning about the history of the evangelical movement has been eye-opening, to say the least. Du Mez is a history professor at a Christian university, and the book is incredibly well researched, if a little dry at times. I'm definitely interested to see what awaits in the second half of the book.
The Falcon and the Winter Soldier (Disney+): I'm not a Bucky fan, but have been enjoying this series so far. Anthony Mackie and Sebastian Stan play off each other so well, and honestly, I admit that the new Captain America, John Walker, is annoying me into becoming a Bucky stan. It's a confusing feeling.
Ashley
Casey
Deb
Janet
When You Are Engulfed in Flames by David Sedaris: I needed a laugh-out-loud

read

and David Sedaris, as always, delivered.
Maya Angelou: And Still I Rise (Kanopy and DVD): I have read all seven of Maya Angelou's autobiographies and still learned so much from this documentary. I especially enjoyed seeing footage from her career as a dancer, actress, and singer, her poetry reading at Bill Clinton's inauguration, and her appearance on Sesame Street!  
Our Revolution by Bernie Sanders (audiobook on Overdrive): I could not stop listening to the first half of the book and really appreciated that it was narrated by the gravelly-voiced author. While it touches upon Sanders's early life and career, the book is largely devoted to the sometimes wonky, but surprisingly gripping, details of his campaign to win the 2016 Democratic Party nomination for president of the United States. I was less enamored with the second half of the book, which, for some reason, was narrated by Mark Rufffalo. He's a great actor, but no Bernie Sanders! 
Aaron
Louise
Seana
In Five Years by Rebecca Serle: I loved this book! My daughter and I 

read

 it at the same time and would call each other to talk about it. I highly recommend 

reading

 it at the same time as a friend or for a book group, as there is so much you want to talk about.
A  Man Called Ove by Fredrik Backman: I always picked this book up and put it back down. I was afraid it was going to be too sad, but instead it was warm, endearing, and hopeful. I listened to it, so I found out Ove is surprisingly pronounced "Oohvah"
The Woman in the Window by A.J Finn: This book is a dark, twisting psychological thriller. I couldn't put it down. I am looking forward to watching the movie.
Becoming by Michelle Obama: I listened to this book and I am so glad I did. Michelle Obama is the narrator and I felt like I was hanging out with her every day on my way to and from work!
When Stars Are Scattered by Victoria Jamieson and Omar Mohamed: Middle Grade Graphic Novel for everyone

I don't typically 

read

 graphic novels except to be able to recommend them to middle schoolers. However, this book is incredible. It is based on the real life experiences of Omar and his brother Hassan as they grow up orphans in a refugee camp. It is an incredibly touching account of how these two boys navigate the day-today life in a refugee camp, and make their own family unit while they wait for an opportunity for a brighter future. This book is not just for middle schoolers. Readers of all ages will be moved and inspired by Omar and Hassan and their journey. 
Comments Off

on Staff Reads April 2021